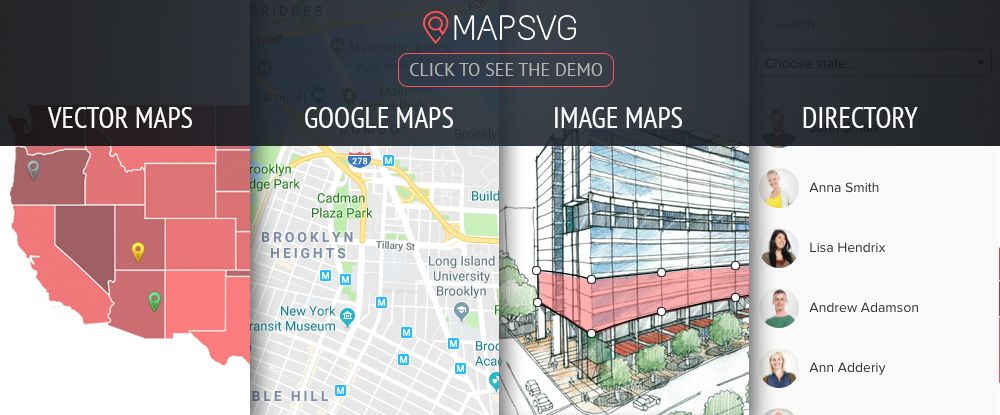 How can a plugin help you grow your business?
One way to explain it is to compare your website to a baked potato. A plain baked potato is nutritious, but its taste is rather bland and that won't change. Just as a bland website will remain that way unless and until you do something about it
Salt, pepper, and butter will make a baked potato more interesting and palatable. Just as adding a few features can make a website more interesting to its visitors.
Try putting some sour cream and cheese and a few bacon bits on your improved baked potato. Now you have something worth talking about.
Think of plugins as being equivalent to sour cream, cheese, and bacon bits. They allow you to accomplish more with less effort. Using them can make a website more entertaining (tasty). It is also informative, engaging, and a veritable feast in the eyes of the users.
Might a plugin or two work wonders for you?
Here are 10 that could.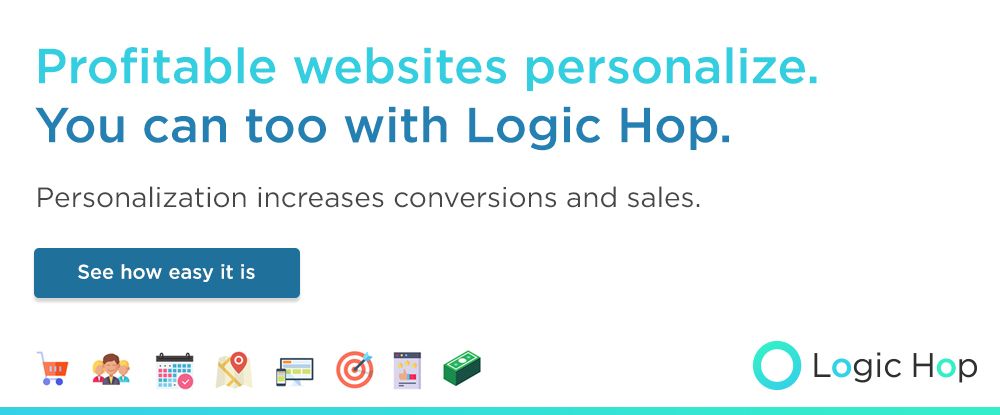 I want to tell you a secret. You're missing out with 80% of your visitors. Those high bounce rates? It's not them. It's you. Your site… And your content.
It's not just you. It was me too. My content was static and boring. Sure it looked great, I know it did. But it was missing the mark. Now let me tell you the solution… And it's actually really simple – Content personalization. Subtle tweaks in messaging, imagery and CTAs are increasing conversions for me by 300% in some situations.
Take for example a campaign with multiple PPC ads. Standard stuff – Different variations and messages. With personalization my landing pages know which ad a user clicked on. The CTAs display the right message and my images match. Now you may have seen this before, but what about when the user explores the rest of the site? Or better yet, what about when they come back? This is where the magic of personalization happens. The site just knows. And it responds. And converts.
Logic Hop brings the power of personalization to WordPress. It's my secret weapon. And now it can be yours. Try it today and see for yourself.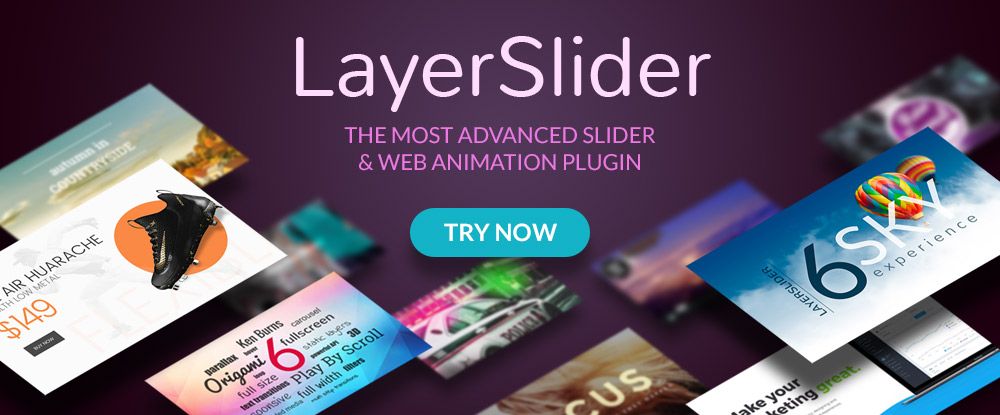 LayerSlider has all the slider design features and elements you would expect from a premium product like this; versatile layout options, full width, full size, and responsive so sliders look great on any screen size, and more.
That, as they say, is just the tip of the iceberg. In fact, LayerSlider's capabilities go far beyond slider design. This WordPress plugin serves as a compete, all-in-one animation platform with cutting-edge technologies that a user experiences along with ideal performance.
With its drag and drop visual editor and animated page blocks you can use LayerSlider to build landing pages and even complete websites. No coding is required, and this useful and powerful plugin even has a built-in Photoshop-like image editor.
LayerSlider has a solid reputation, it provides detailed documentation and regular updates, and you can expect great support from a dedicated help team.

It says something when a WordPress gallery plugin has served as the industry standard for 12 years running and is currently receiving more than 1.5 million downloads annually.
That's the case with the NextGEN Gallery plugin. This free gallery plugin is easy enough for beginners to use to create simple image galleries, yet powerful enough to enable the most demanding imaging professionals, photographers, and visual artists to create stunning albums and portfolios to showcase their work.
The backend provides users with a complete WordPress gallery management system, while on the frontend the free version provides a pair of gallery styles and a pair of album styles, each coming with a wide selection of layout and customizing options.
The premium version, NextGEN Gallery Pro is an ideal choice for professionals who deal with thousands of images. It features a wider range of gallery and album display types and options thanks to its large library of extensions.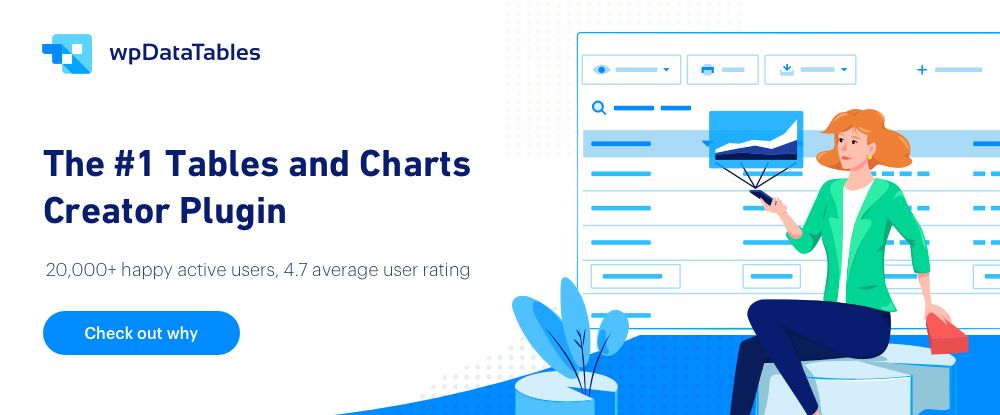 Creating informative and attractive charts from a large amount of data can still be challenging. wpDataTables easily manages huge amounts of complex data (we're talking thousands if not millions of rows) and quickly converts the data into responsive, interactive, and editable tables and charts.
The tables and charts can also be quite colorful, and even more informative thanks to wpDataTables' highlighting capabilities. This WordPress plugin presently enjoys a 4.7+ average rating.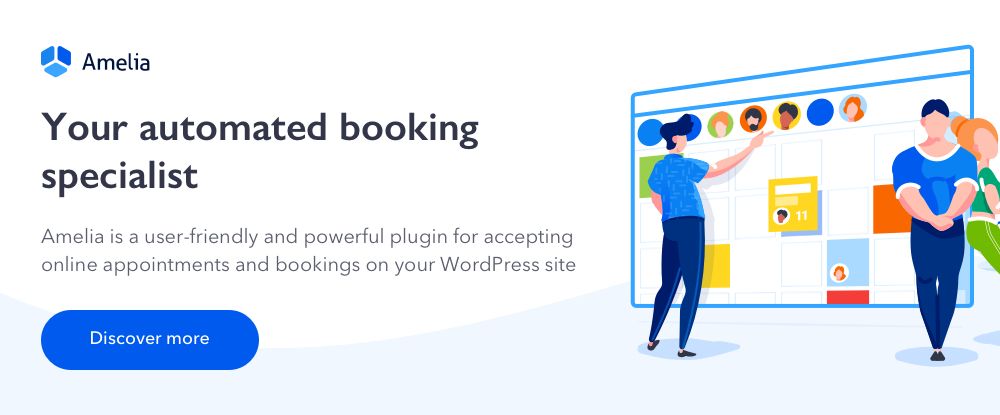 Businesses tend to like any product that will save them time, reduce costs, and make clients and customers happier than ever, especially when they are able to make appointments 24/7.
Amelia is an award-winning appointment booking and management system that also features an online payments system.
Amelia matches client appointments to employee schedules, sends notifications and reminders, and integrates with other systems businesses use such as Google Calendar, PayPal, and WooCommerce.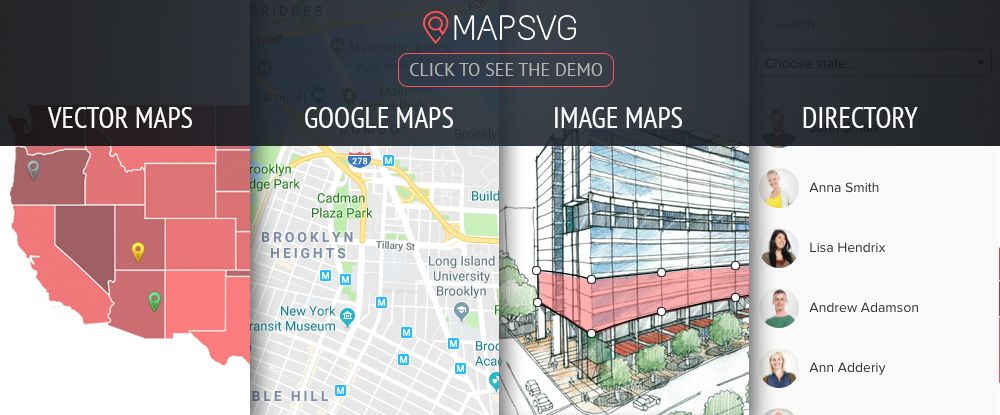 MapSVG was originally created as a tool that would allow its users to take any SVG file and convert it to an interactive map. That was 2011. Since then, this WordPress plugin's capabilities have been expanded to where you can now create all 3 types of interactive, geo-calibrated maps – vector maps, image maps, and Google maps, and it is the only WordPress plugin able to do so.
You can also add markers and objects to your maps.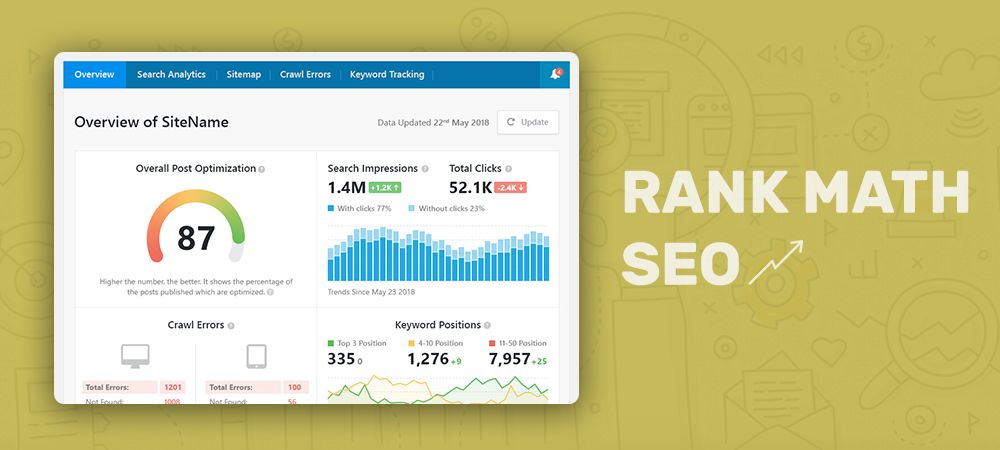 Writing SEO-friendly content no longer has to be a difficult challenge if you have Rank Math SEO, the Swiss Army knife of WordPress tools, at your fingertips. This exceedingly useful plugin has everything you need for writing SEO-friendly content including the built-in Content Analysis feature, SEO Analysis tool, WooCommerce SEO tool, Search Console, and a host of supporting features.
Rank Math is easy to use and loads super-fast.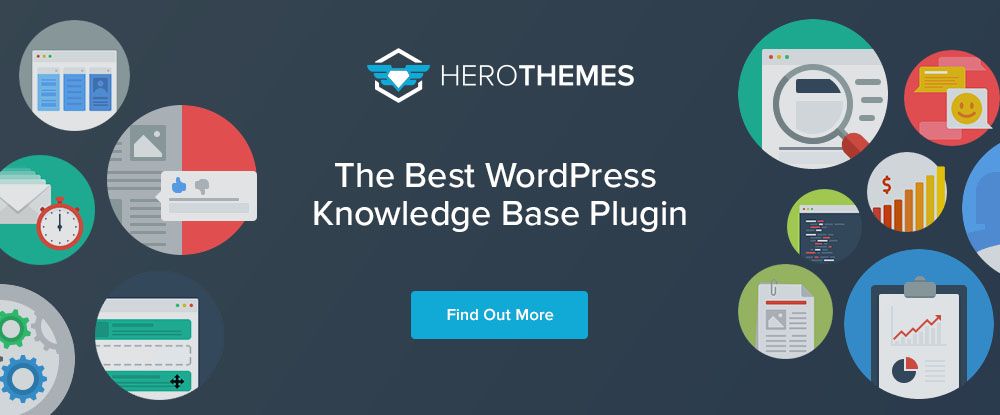 If you've about had it answering the same questions over and over again, and customers are complaining about not being able to get answers in real time, you'll wish you'd have started using Heroic Knowledge Base a long time ago.
Customers find the information they need in seconds, and get answers fast, 24/7. This WordPress plugin features built-in analytics so you can see how well your knowledge base is helping your business.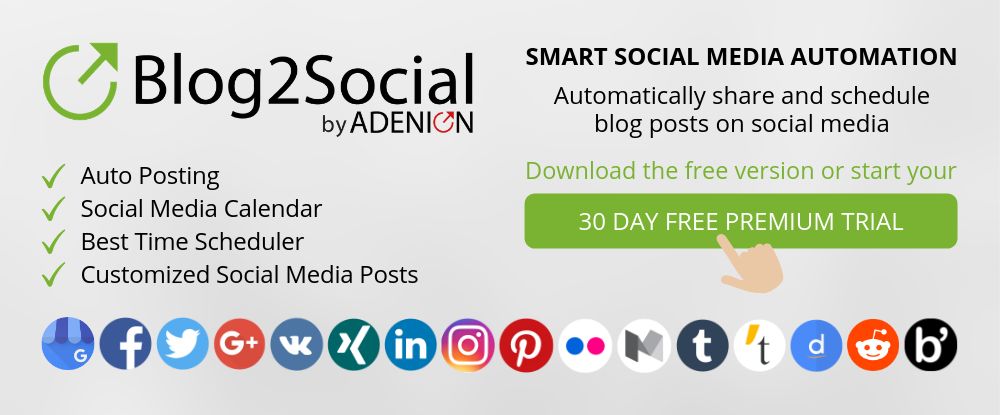 Blog2Social provides a smart social media suite for WordPress. While you will find its social media post automation feature useful and a time saver, Blog2Social also gives you the ability to individualize posts by varying content, formats, and images to give them a personal touch.
Another important feature is the Social Media Calendar. Here, the calendar's dates and times of scheduled posts can be rearranged by drag and drop and different posts can be highlighted in different colors.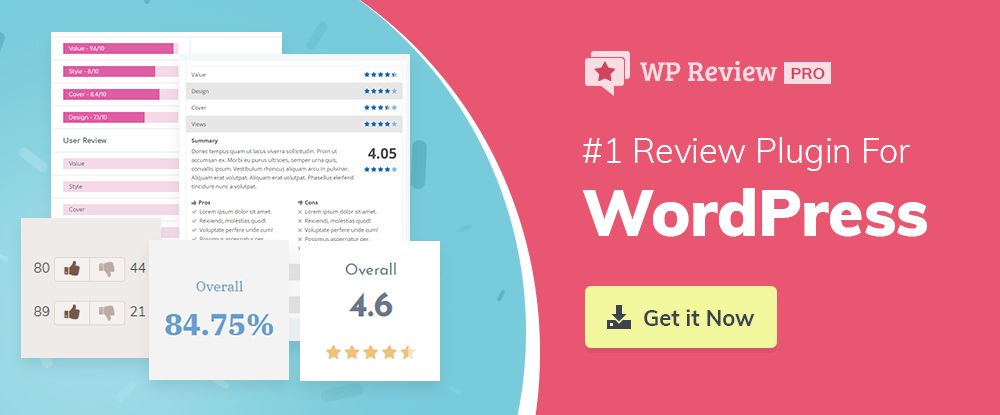 WP Review Pro is ideal if you're reviewing products, books, movies, videos, vacuum cleaners, or almost anything else. This WooCommerce compatible plugin with its 16-predefined style designs helps you create reviews, and lets you choose among multiple rating systems (star, circle, point, and percentage).
You can also create cool-looking comparison tables based on reviews of multiple products.
Conclusion
We've shown you some good stuff to put on your baked potato. Why not browse this list of top plugins one more time and pick one or two? They will not only make your day but provide you with an absolute feast that will last the remainder of the year.