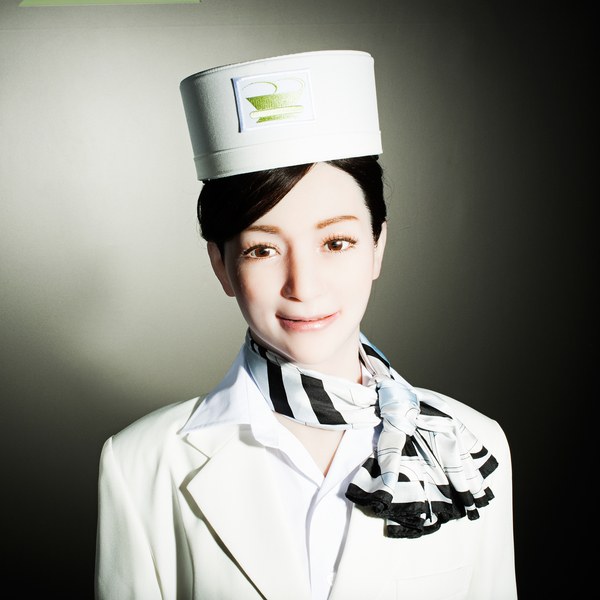 An essential ingredient of good customer service is open communication. Forgetting to answer emails or failing to answer phonecalls can often lead to mistrust from customers. This can damage your public reputation and could even cause you to lose customers.
Here are 10 tech tricks to improve communication with customers:
Use live chat: Live chat is a great way to provide real-time support to customers. It's also a great way to upsell and cross-sell products and services.
Use social media: Social media is a great way to connect with customers and build relationships. You can use social media to answer questions, resolve issues, and share news and updates.
Use email marketing: Email marketing is a great way to stay in touch with customers and promote your products and services. You can use email marketing to send newsletters, promotional emails, and abandoned cart emails.
Use SMS marketing: SMS marketing is a great way to send short, targeted messages to customers. You can use SMS marketing to send appointment reminders, shipping notifications, and special offers.
Use customer relationship management (CRM) software: CRM software can help you track customer interactions, manage customer data, and identify opportunities to improve customer service.
Use customer feedback tools: Customer feedback tools can help you collect customer feedback and use it to improve your products and services.
Use surveys: Surveys are a great way to collect customer feedback on specific topics. You can use surveys to collect feedback on product satisfaction, customer service, and other areas.
Use polls: Polls are a great way to collect quick feedback from customers. You can use polls to ask customers questions about their preferences, interests, and demographics.
Use social listening: Social listening is the process of monitoring social media for mentions of your brand or products. You can use social listening to identify customer pain points, gather feedback, and identify opportunities to improve customer service.
Use chatbots: Chatbots are computer programs that can simulate conversation with humans. You can use chatbots to provide customer support, answer questions, and resolve issues.
These are just a few tech tricks to improve communication with customers. By using these tools and techniques, you can improve your customer service and build stronger relationships with your customers.
Nowadays, due to the connective powers of the internet, many customers unfortunately expect instant communication all the time. Whilst this has increased the demand for keeping customers updated, there are ways of using technology to manage this more easily. Here are just ten MORE tech tricks that can improve communication whilst not inconveniencing you and your staff.
Make contact details easy to find online
Clear communication is important from the moment you attract your first customers. Make sure that your contact details are easy to find and that visitors to your site don't have to go on a wild goose chase. Having a contact page is one way to do this. Alternatively, you could simply display them on your homepage.
When it comes to helping out mobile users, consider creating a mobile-friendly version of your website with interactive call buttons so that people don't have to manually enter your mobile number. You can also use Google Ad call extensions, allowing users to call you without even visiting your website.
Start organizing your inbox
A lot of customers can get angry if their emails aren't responded to promptly. Having a folder system in your inbox can help you to reply to all emails in an organized and timely manner.
One of the most effective methods is the five folder sorting system that allows you to priorities emails by when they need to be responded to. These five folders include: your inbox, 'FYI', 'today', 'this week' and 'this month'. Your inbox folder serves as a holding pen for all new emails – aim to read every email as soon as you get it and then sort into one of the four other inboxes. Anything that needs to be responded to immediately can be done so without sorting. Emails that don't need a reply and are simply for informational purposes can be sorted into your 'FYI' folder.
Using this system, you can ensure that urgent emails aren't left for days without a response. Less important emails can meanwhile be delayed so that you're not wasting your time with them.
Consider using an instant messaging service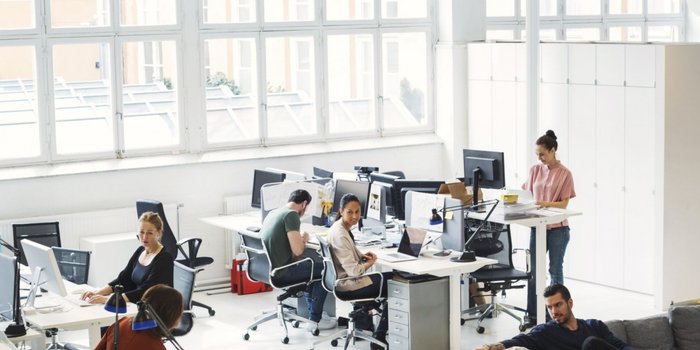 The 4 Best Tools For Internal Business Communication
A lot of companies are now using instant messaging to keep in contact with customers. This can be faster than emails and it can prevent long back and forth email exchanges, making conversations easier to keep track of.
The downside of instant messaging is that you're more obliged to answer messages immediately – whilst you can put off emails for a few hours, you can't really do this with instant messaging. As a result, some companies may hire staff specifically to this role.
Weigh up whether this technology is something that could benefit your company. There are lots of different instant messaging services available including Facebook Messenger, WeChat, WhatsApp and Google Hangouts. Consider the chat service that your customers are most likely to use.
Set reminders for scheduled meetings and phone calls
People have long used diaries as a way of keeping track of scheduled meetings and phone calls. However, it's still possible to forget about these meetings and calls.
Using a digital diary allows you to set reminders that come up as messages on your screen just before a meeting/phonecall is scheduled to take place. Some email services have this as an in-built features – if yours doesn't, you can always use separate software or an app to do this. It's possible to send these reminders to other members of your team too.
Consider switching to a toll free phone number
A toll free phone number prevents callers from being charged. This can encourage customers to get in contact without having to worry how much they're spending. You can also more easily route and forward calls with a toll free number by setting up extensions.
Toll free numbers also have the advantage that they're generally easier to remember due to their distinct format. You may be even be able to customize you own number using certain companies.
Use an automated attendant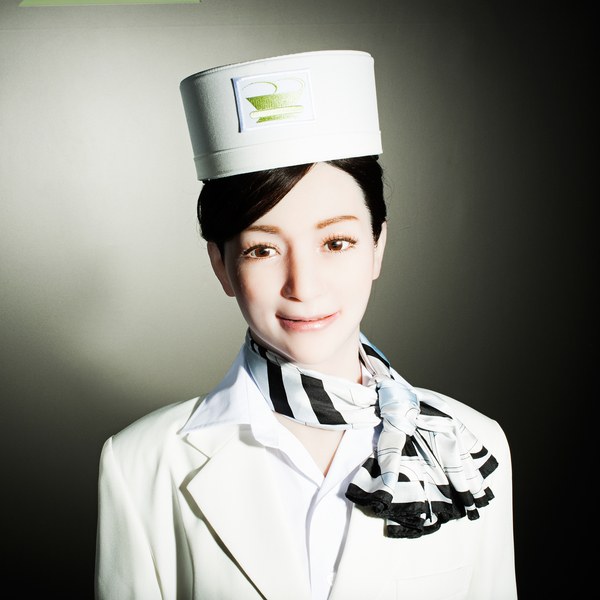 An Android Receptionist, Velociraptor And Tulip-Shaped Robot Assistant Will Greet You At Japan's Henn na Hotel
Using an automated attendant could also improve communication. This involves using a robot to help transfer calls to the right person rather than having to hire a receptionist to filter these calls.
A lot of people don't like talking to a robot so you should only use this as a way of organizing incoming calls and not as a way of substituting customer service altogether. You can find guides online on how to set up an automated attendant.
Outsource your incoming phone calls
If you often miss phone calls because you're out of the office or busy doing other tasks, outsourcing a virtual receptionist could be another step to help improve communication. This could be someone who your call is forwarded to if you're unable to answer, or it could be someone who answers all your calls – freeing up the inconvenience of answering the phone entirely.
There are other benefits to outsourcing a phone answering service. Large phone answering companies have huge teams of receptionists and operate 24/7, which could allow you to take calls out of usual working hours. Such receptionists are also highly trained in taking calls and so you can guarantee that each call will be dealt with using a professional telephone manner. On top of this, you can ensure that only the most important information is relayed to you, saving you the hassle of having to deal with sales calls and general enquiries.
If your business caters to an international audience, it would be a really good idea to consider investing in a bilingual answering service in particular. Customers whose first language isn't that which your business mainly operates in will hugely appreciate this extra effort on your part. It could also make or break a sale, so it's well worth the investment!
Reduce the need for physical meetings with video-calls
Video-conferencing has also helped to improve communication drastically by cutting out the need for physical meetings. When it comes to clients that are based a long distance away, video-calls allow you to gain trust through a face-to-face conversation without either of you having to travel to meet up. It's also possible to link up multiple callers in one video call just like a physical meeting with multiple people.
Skype and Bluejeans are some of the most popular platforms for hosting video calls. It's often best to schedule these calls so that you can compose yourself and find the right setting to base your call from.
Use software and apps to help customers track progress
Software and apps can also be used to improve customer communication. In cases where customers may want to check up on progress, such programmes can be used to provide a real time report. This can benefit customers by offering transparency whilst benefiting you by reducing their need to call you up.
Several delivery companies and takeaway restaurants have started using these kind of programmes, allowing customers the ability to track their delivery en route. Such software and apps could also be used to give up to date surveillance of a construction project or an up to date report of a PR campaign. In certain cases, this progress report may be possible to automate, whilst others may need to be updated manually.
Upgrade your wi-fi and mobile plans
Shaky wi-fi and poor mobile signal can also negatively effect communication. Consider whether you could benefit from upgrading to a better plan.
In the case of wi-fi, consider a fast broadband connection that gives you enough range. This could be useful for allowing you to receive large files most speedily, as well as improving the quality of video calls and VOIP calls. There are internet providers that are catered specifically to businesses.
As for your mobile plan, consider providers with a strong signal coverage so that you're reachable on the go. An unlimited data plan could also give you on-the-go access to internet at all times. You may also be able to buy a portable wi-fi adaptor to ensure that you've always got connectivity.